Fleas and ticks and foxtails, oh my!
As we all begin to move about more this summer, it's very important to keep up with our pet's parasite prevention plan. Fleas don't take a break for a pandemic, and if you start hiking the trails again, there will be ticks to worry about too.
We are introducing a new parasite prevention medication for dogs this month. Simparica Trio has heartworm prevention and will kill fleas, ticks, and intestinal parasites. It's all in one tasty chewable pill given once per month. No more having to give two tablets to perform the same thing. The cost will be comparable or less than the two-dose regimen. As with any of the flea/tick medications, we are cautious in dogs that have a seizure history, but there are few side effects noted in the testing of this product.
Pets that spend time outdoors can end up with foxtails in their fur, eyes, ears, and feet this time of year. The best prevention is to avoid areas where there are foxtails, but if you can't, carefully screen your pet when they come inside. If your dog or cat is shaking their head or sneezing violently or licking their feet, please call us for an appointment. It's important that we see your pet quickly, as foxtails can migrate throughout their body and be difficult to find.
Pet care concerns during the pandemic
The current pandemic reminds us how important is it to be prepared for the safety and well-being of our pets in case of an unexpected situation. Please consider preparing for the possibility that your pet might need to be re-homed, even temporarily. We know that humans cannot contract the coronavirus from their pet, but if pet care becomes difficult if someone in your home is ill or needs to be hospitalized, it would be helpful to have a plan already in place.
We recommend that you create a letter that outlines your wishes for your pet, and sign and date it. State who you want to care for your pet and list feeding instructions and medications given with their intervals. Have a printout of vaccinations along with food, leashes, toys, and treats that your pet likes. It's also important to list your veterinarian and leave payment information for the caretaker in case your pet needs medical care.
The CDC website has resources for preparing a disaster kit for your pet. We've provided links to their pet disaster kit checklist and pet boarding instructions form; PDF documents you can use if your pet has to be housed elsewhere.
We are now scheduling wellness exams
Please call us for an appointment if your pet needs a wellness exam. They are available during our evening hours in addition to earlier in the day.
We are still open during shelter-in-place
However, due to the spread of the COVID-19 virus we are taking extra steps to minimize the risks of exposure. We are limiting the number of individuals inside our office by asking you to wait in your car until your exam room is ready. And our team will handle your pet in order to limit direct contact with you.
Our hope is that the precautions we take will allow everyone to stay healthy and ensure that we'll be able to continue giving help to your pets. But if you are ill, please call and reschedule your appointment or send a healthy person to our office if a pet needs to be seen. We cannot afford to be sickened with COVID-19, for if that happens, we'll have to close the office and will be unable to help pets in need. Thank you for understanding.
If your pet needs a prescription refilled, you might want to try our online pharmacy so that your order can be delivered directly to your home. And please call or email us if you have specific questions about your pet. As always, we are here to help.
Stay safe and well. We are so grateful for your support during this challenging time.
Should you be concerned about coronavirus in pets?
For the very latest information on COVID-19, you can check these sites:
CDC – Centers for Disease Control and Prevention
WHO – World Health Organization
WSAVA – World Small Animal Veterinary Association
APRIL 11, 2020: New guidance from the CDC indicates that if a person has COVID-19 they may—rarely—be able to infect their pet. The pet cannot infect people. It also stated that the virus does not likely stay on the fur as previously theorized.
If you are ill, it is recommended that you isolate from your pets as well as from people. Do not snuggle, kiss, or share food with your pet. If you are the only caretaker of your pets, wash your hands frequently, and save your snuggles and pampering for when you're well again.
MARCH 28, 2020: There are many kinds of coronaviruses. The one that is currently spreading throughout the world is called COVID-19. According to the World Health Organization (WHO), while COVID-19 can be transmitted between people, there is currently no evidence that any animals have been infected or have spread the virus.
The World Small Animal Veterinary Association (WSAVA) also confirms there is no evidence that pets or other domestic animals can be infected with COVID-19, or that they may be a source of infection to people. (See April 11 update above.) They do warn though, that it is a rapidly evolving situation. The WSAVA represents more than 200,000 veterinarians worldwide through its 113 member associations.
There are a few strains of coronavirus that can affect dogs and cats, but they tend to be self-limiting. Canine enteric (intestinal) virus, for example, causes diarrhea. The vaccination used for it will not protect your pets from COVID-19, nor will it benefit them. At Alameda Pet Hospital we do not recommend this vaccination for your pet, and neither does the WSAVA or the American Animal Hospital Association (AAHA), because that infection (1) causes mild or subclinical disease, (2) generally occurs in dogs six weeks of age and younger, and (3) is typically self-limiting.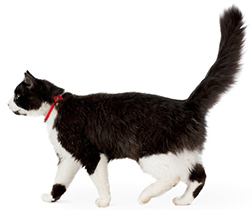 Office Hours

Evening hours on Tuesdays and Thursdays are back!
Monday through Friday:
8:00 am – 6:00 pm
Tuesday and Thursday:
8:00 am – 8:00 pm

Evening hours are exclusively for wellness exams at this time.

We will be closed for Memorial Day, Monday May 25.
Schedule an Appointment
Online scheduling is currently not available due to the COVID-19 pandemic. Please call our office to schedule an appointment.

If you'd like to check your pet's medical records online, you can still log in to your Pet Portal account below. If you don't have an account yet, you can also click on the link to sign up.

Rapport Pet Portal Login