Can we help with your
summer travel plans?
Now that summer is here, remember we offer boarding for current patients at Alameda Pet Hospital. A pet patient has to be up-to-date on vaccinations and pass a "temperament test" prior to a stay in our kennel. The test involves placing your pet into a cage or kennel for a few minutes, and being handled by a kennel staff member like Rosa or Michael. If they say your pet passes the test, then reservations for boarding can be made.
Dogs are housed in a large cage or a kennel depending on their size, and they're walked outdoors two to four times daily in our enclosed yard beside the hospital. Cats are placed into large cages with cushy beds and plenty of room to move about. Toys and catnip often show up for our kitty guests, while dogs can be seen romping with a ball or a Frisbee outdoors. For a small daily fee we can also administer your pet's medications or any needed injections.
We are happy to feed your pet their own food should you bring it, or we can provide food made by Hill's Science Diet. Our goal is to ensure that your pet is happy and healthy during their time away from you.
Come check out our facilities and see if we can help you plan your next vacation!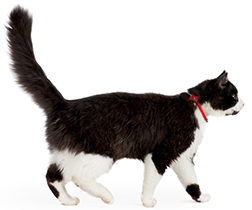 Office Hours
Monday, Wednesday, Friday:
8:00 am – 6:00 pm
Tuesday, Thursday:
8:00 am – 8:00 pm

We will be closed on Thursday, July 4th.
Schedule an Appointment
If you'd like to make an appointment online or check your pet's medical records, log in to your Pet Portal account below. If you don't have an account yet, you can also click on the link to sign up. It's easy!

Rapport Pet Portal Login