June is National Pet Preparedness Month
Do you have an emergency plan in place for your family that includes your pets? FEMA, the Federal Emergency Management Agency, advises the following:
Prepare a pet emergency supply kit, including at least three days of food and water, medicines and medical records, a first aid kit, collars with ID tags, harnesses and leashes, crates or other pet carriers, plus sanitation supplies such as litter, trash bags, and bleach.
Decide what you will do if there is an emergency. Create a plan to get both people and pets to a safe place, and how to stay in touch. Identify local emergency clinics, shelters, and pet friendly hotels. Create a buddy system with friends, neighbors, or relatives to make sure that someone is available to help your pets if you can't.
Stay informed about the types of emergencies that could call for an evacuation or a sheltering in place situation in your area.
Also, have a signed document on file with us that can authorize specific people to bring your pet in on your behalf. And don't forget to microchip your pet and keep your address and phone number up-to-date. Be sure to include an alternate out-of-state contact in case local lines are out of order.
For more information, click here to view a helpful two-page PDF document developed by FEMA in consultation with the American Kennel Club, The American Society for the Prevention of Cruelty to Animals, the American Veterinary Medical Association, and The Humane Society of the United States.
Here's to a safe and sane summer!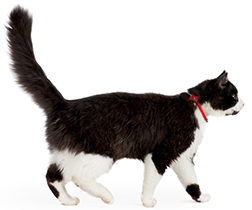 Office Hours
Monday, Wednesday, Friday:
8:00 am – 6:00 pm
Tuesday, Thursday:
8:00 am – 8:00 pm

We will be closed on Thursday, July 4th.
Schedule an Appointment
If you'd like to make an appointment online or check your pet's medical records, log in to your Pet Portal account below. If you don't have an account yet, you can also click on the link to sign up. It's easy!

Rapport Pet Portal Login