Happy National Pet Week!
National Pet Week is always observed the first full week in May. It was created in 1981 by the American Veterinary Medical Association (AVMA) and its auxiliary, and is dedicated to celebrating America's more than 200 million pets that enrich our lives every single day, and to encourage responsible pet care.
At APH, we celebrate the bond with our pets every week of the year. We encourage pet owners to provide their best friends with everything they need for a happy, healthy life. Wellness exams, parasite preventive medications, and regular immunizations are just a few of the things that every pet deserves. A caring commitment to a lifetime of love is a perfect way to maximize the mutually beneficial human-animal bond.
Love your pet? See your vet!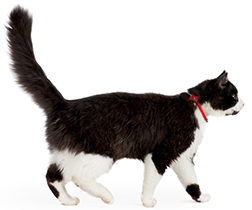 Office Hours
Monday, Wednesday, Friday:
8:00 am – 6:00 pm
Tuesday, Thursday:
8:00 am – 8:00 pm

We will be closed on Memorial Day, Monday May 27.
Schedule an Appointment
If you'd like to make an appointment online or check your pet's medical records, log in to your Pet Portal account below. If you don't have an account yet, you can also click on the link to sign up. It's easy!

Rapport Pet Portal Login