The 2019 "Best of Alameda" Contest is ON
It's time to vote for your favorites in Alameda Magazine's annual Best of Alameda contest! We're in the Goods & Services category under Best Veterinary Clinic. Voting ends on March 8th, and results will be announced in the magazine's April issue. Click here to vote!
"What should I feed my pet?"
There have never been so many choices for feeding our pets. These days, the pet food found at pet stores, grocery stores, big box stores, as well as online differs greatly in quality and digestibility. Opinions flow freely from store employees on what your pet should eat. So, who do you believe?
It's important to beware of fads and trends. Some companies still feel that a no-grain or a raw diet is best for your pet. But grains are not bad for most pets. When a pet is allergic or reactive to food, it's most often because of the meat proteins, not the grains. Also, some of the grain-free foods made by small companies have been linked to heart disease in some dogs. These small companies have not tested their foods as thoroughly as mainstream companies, so they may not be nutritionally balanced. And raw diets can contain possible bacteria like E. coli and Listeria that can spread into the environment and affect your entire family, including your pets.
Pet food called "prescription diets" are available only through veterinarians, and they help with the treatment of diseases and conditions in pets, including food reactions. They are nutritionally balanced and guaranteed. No over-the-counter pet food can do the same thing as a prescription diet.
We can make suggestions for your pet's particular situation based on our years of experience and education. Wherever you decide to buy your pet food, please let us know if you need help choosing the best diet for your pet.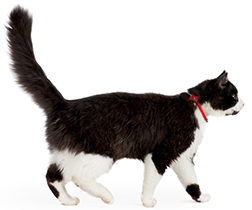 Office Hours
Monday, Wednesday, Friday:
8:00 am – 6:00 pm
Tuesday, Thursday:
8:00 am – 8:00 pm
Schedule an Appointment
If you'd like to make an appointment online or check your pet's medical records, log in to your Pet Portal account below. If you don't have an account yet, you can also click on the link to sign up. It's easy!

Rapport Pet Portal Login