A Special Offer for February
February is Pet Dental Health Month. If one of our veterinarians recommends a dental procedure for your pet in February and you schedule it this month, we will provide a free dental exam while your pet is anesthetized plus complimentary x-rays of their teeth if needed. You will also receive a gift of oral health products to take home. If we are not able to fit you into our schedule until March we will still honor this special offer.
Periodontal disease is the most common condition we see in dogs and cats. Bad breath, poor appetite, loose teeth, thick brown tartar caked on the teeth, or red gums are some of the symptoms you might notice. Take a good look inside your dog or cat's mouth regularly to see if their teeth are white and their gums are vibrant pink in color.
Please call us for an exam if you need help with your pet's dental health needs. We are here for you during Pet Dental Health Month and the months beyond.
The 2019 "Best of Alameda" Contest is ON
It's time to vote for your favorites in Alameda Magazine's annual Best of Alameda contest! We're in the Goods & Services category under Best Veterinary Clinic. Voting ends on March 8th, and results will be announced in the magazine's April issue. Click here to vote!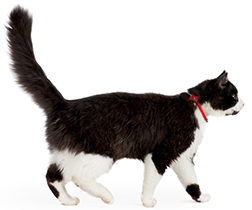 Office Hours
Monday, Wednesday, Friday:
8:00 am – 6:00 pm
Tuesday, Thursday:
8:00 am – 8:00 pm
Schedule an Appointment
If you'd like to make an appointment online or check your pet's medical records, log in to your Pet Portal account below. If you don't have an account yet, you can also click on the link to sign up. It's easy!

Rapport Pet Portal Login