September is Emergency
Preparedness Month
Are you ready to make an emergency plan for your pets? Here's what you'll need to do:
Know what disasters could call for an evacuation or sheltering in place in your area.
Ask a trusted neighbor to be your buddy and check on your pet should you not be home.
Identify local shelters, find pet friendly hotels in the area, and add your veterinarian's contact information to your emergency kit.
Place a copy of your pet's health records in the kit, including vaccine certificates, medications needed, and a list of recent illnesses.
Don't forget to microchip your pet and keep your address and phone number up-to-date. Include an alternate out-of-state contact in case local lines are out of order. Current patients can take advantage of our reduced $25 microchipping fee through September 15.
For more information, click here to view a helpful one-page PDF document developed by the Federal Emergency Management Agency (FEMA) in consultation with the American Kennel Club, The American Society for the Prevention of Cruelty to Animals, the American Veterinary Medical Association, and The Humane Society of the United States.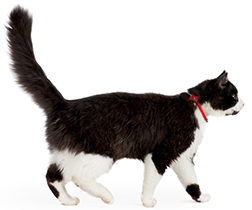 Office Hours
Monday, Wednesday, Friday:
8:00 am – 6:00 pm
Tuesday, Thursday:
8:00 am – 8:00 pm
Schedule an Appointment
If you'd like to make an appointment online or check your pet's medical records, log in to your Pet Portal account below. If you don't have an account yet, you can also click on the link to sign up. It's easy!

Rapport Pet Portal Login