H a p p y  H o l i d a y s !
We hope plenty of cheer and goodness fills your homes this season. Catnip and Greenies to all the good cats and dogs!
But don't forget that there are hazards for pets that may also fill our homes during the holidays. Christmas trees and their fragile or edible ornaments, tinsel, and treated water can be enticing but may cause an intestinal blockage or even be toxic. Mistletoe, poinsettias, and other plants can be toxic as well.
We currently have the Friends of the Alameda Animal Shelter's "2019 FAAS Heroes Calendar" for sale at our office, the proceeds of which go to care for the homeless pets of Alameda. Each month features a photo of a hunky first responder with a pet that has been adopted from the Alameda Animal Shelter. At a cost of $15 each, the calendar makes a fine gift for the holidays.
We are all very grateful for the difficult work that first responders do, including the veterinary response teams who have helped so many animals during the recent California fires.
Good cheer to everyone this season, and in the New Year ahead!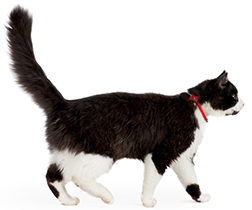 Office Hours
Monday, Wednesday, Friday:
8:00 am – 6:00 pm
Tuesday, Thursday:
8:00 am – 8:00 pm

We will be open from 8:00 am – 2:00 pm on December 24 and 31.
We will be closed on December 25 and January 1.
Schedule an Appointment
If you'd like to make an appointment online or check your pet's medical records, log in to your Pet Portal account below. If you don't have an account yet, you can also click on the link to sign up. It's easy!

Rapport Pet Portal Login