Is Your Pet Microchipped?
There have been millions of happy reunions of lost pets and their families since the use of microchips in pets began about 20 years ago. Microchips are quickly and easily implanted by veterinary technicians and have no negative effects. They provide a permanent ID that will last your pet's lifetime.
August 15 is "Check the Chip Day". Pets that come in for any appointment that day will also receive a scan to make sure their chip is identifiable and documented. If your pet is already microchipped, this is also a good time to make sure that your contact information is complete and up-to-date.
If we provide a microchip for your pet between August 15 and September 15, the cost will be $25 for existing clients—a savings of 50%. This includes permanent registration with the lost pet recovery service Home Again.
• • • • •
August 15 is also the 21-year anniversary of Dr. Buchinger's ownership of Alameda Pet Hospital. What a wonderful adventure it has been, and the journey continues with your help. Thank you for trusting us with your pet's care!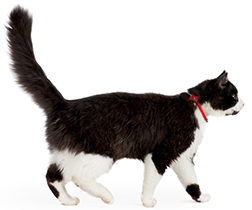 Office Hours
Monday, Wednesday, Friday:
8:00 am – 6:00 pm
Tuesday, Thursday:
8:00 am – 8:00 pm

We will be closed for Labor Day on September 3.
Schedule an Appointment
If you'd like to make an appointment online or check your pet's medical records, log in to your Pet Portal account below. If you don't have an account yet, you can also click on the link to sign up. It's easy!

Rapport Pet Portal Login